LIVING INTO A NEW WAY OF BEING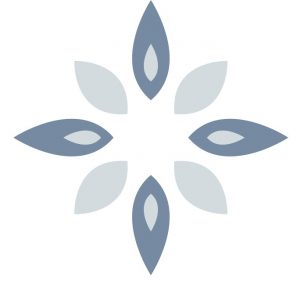 A Collaboration of Mercy by the Sea Retreat and Conference Center and Southern Connecticut State University, Department of Social Work
As clinicians, in this time of uncertainty, might we be called to journey a different path in our clinical work? One that enables us to trust our inner knowing in service of our clients. A contemplative path is one that honors what we know yet often remains hidden from our daily discourse and experience. It is one that unleashes hope and creativity, essential for individual and collective growth. In its wisdom is the heart of all emotional healing. It reminds us that who we are — in relationship to each other, institutionally and in society — affirms the way we wish to live in the world. It is a path forward that, as Thomas Merton reminds us, "interrupts our habitual way of thinking and re-engages us with a depth dimension of reality that has been lost in favor of an analytic mode of theory development."
Developing a contemplative and reflective discipline in life and work calls us to move more deeply within ourselves, starting with the ground we know, stilling our mind to listen to our own inner voice, aligning us with the interconnectedness among us all that is present and dynamic in effecting lasting transformational change.
"Contemplative intelligence" offers us access to new ways of being through an authentic mode of knowing, a tapping into a deeper source, which allows us to see the world from the position of a far-reaching inclusiveness so that the focus is not merely on the presenting problem. Contemplative intelligence creates a spaciousness for both clinician and client to address the wholeness of the person. In this togetherness, the way to live resonant, evolving and compassionate lives is in understanding our relationship to the world through the experiences of another.
Through the use of archetypal stories, poetry, music, art, Eastern and Western wisdom traditions, the use of sacred texts and the integration of contemplative practices and texts with clinical theories, we will explore together how to develop and deepen our own contemplative clinical practice, allowing us to connect more deeply with ourselves, our clients and our life's work in order to "live into" more verdant, resilient and hopeful lives.
Questions This Program Explores
What is it to be human?
How might we contemplatively be with another's suffering, cultivate hope and reveal our intrinsic capacity for wholeness in our lives?
In order to "be with" the uncertainty that life holds, what contemplative practices can we draw upon to guide us in our own lives and with our clients?
How might we engage in a way that moves us deeper within, so we can hear our own inner voice and be of authentic service to others?
How might we expand our view of a new way of being in the world to recognize what is needed for our institutions and society?
Program Design
The Program consists of two weekend retreats on site at Mercy by the Sea Retreat and Conference Center, March 22-24, 2019 and June 7-9, 2019 (Friday evening through mid-Sunday) in an intimate atmosphere limited to 12 participants; designed to immerse ourselves in deepening our contemplative learning, developing and trusting our still inner voice and engaging our imagination and creativity.
Between the weekend retreats, two on-site contemplative consultation sessions are included (four hours a session) at Mercy by the Sea to enhance and integrate contemplative practices in your own life and in your clinical work with clients. Contemplative consultation dates are April 13 and May 18, 2019.
Program Tuition, Room and Board
Tuition: $1,295
Room and Board (Residency at Mercy by the Sea is required).
$600 double occupancy includes both weekends.
$800 single occupancy includes both weekends.
CEUs: The Contemplative Clinical Practice Certificate Program offers 36 continuing education credits to LCSWs and LMFTs.
Program Objectives
Participants will:
Be invited to engage relationally within a contemplative framework intended to deepen one's experience of the self and other — opening up new possibilities for action, hope, resiliency, connection and living into new ways of being.
Work with the concept of contemplative intelligence (creating spaciousness, tapping into a deeper knowing), along with its clinical implications.
Experience a variety of foundational contemplative practices to support the development of a sustaining personal practice and understand their therapeutic use in the treatment dyad, which can be employed immediately in treatment (i.e., beginner's mind, meditation, centering exercises, contemplative dialogue).
Explore multiple sources of inner wisdom while identifying opportunities to address difficult life passages and events, for both the therapist and client.
Explore clinical engagement from a contemplative perspective through the use of clinical articles, sacred texts from Eastern and Western wisdom traditions, storytelling, contemplative group dialogue and reflection.
Address in a circle of one's peers the psychological and spiritual concerns our clients and we share.
Application Process
Interested clinicians should fill out and submit the online application form before January 14, 2019. Go to the Login or Create a Login page and log in. If you do not have a user id and password, you can create one. Once you login, you will find yourself on the Account Information page. There is a link to the Contemplative Clinical Practice Certificate Program Form just above the blue bar labeled Your Account. Click that link, which will bring you to the online application form. Fill out the form and submit. If you'd like to wait before submitting, you can save your work, which will be available for the next time you login.
About Mercy by the Sea
Mercy by the Sea Retreat and Conference Center, set along the shores of Long Island Sound, is home to diverse eco-systems and wildlife. We seek to inhabit this ground with reverence, humility and joy, and to continually learn from its wildness, wisdom and beauty.
In this welcoming atmosphere of simplicity and beauty, we offer a portal into a deeper reality and opportunities to explore a new way of being. Mercy by the Sea's experiential programming fosters contemplative practice, challenges participants to holistic growth in an accepting environment and manifests a commitment to social justice. We extend a hospitality and spaciousness that nurtures relationship with the Sacred in self, others and creation. All are welcome. No exceptions. We can't wait to welcome you "home."
About the Presenters
Leslie Reed, LCSW, is a practicing clinician, educator and supervisor. Her practice, a blend of psychodynamic and contemplative therapies, allows her to more fluently move between the spiritual language of love and compassion and the psychological language of emotional distress and resiliency. She educates clinicians to deepen their own lives and practice to reveal the wisdom and sensitivity to live life more fully. She is affiliated with the Contemplative Studies Project of New York. She is a graduate of the School of Social Services at Fordham University and past director and faculty member of the Organizational Program in Development and Consultation at the William Alanson White Institute. Visit Leslie's website and her blog, Wise Women of New York, which she established to bring together those from all disciplines to explore and express a deeper truth through a contemplative lens.
Therese Ragen, PhD, is a clinical psychologist and psychoanalyst, who thinks of her work in terms of vocation, or calling, which has been described as "the place where your deep gladness meets the world's deep needs" (in Frederick Buechner, Wishful Thinking: A Seeker's ABC, 1993, p.119). She believes that most psychological symptoms people suffer from, such as anxiety, depression, relational difficulties, poor self-esteem are caused by deeper emotional conflict and pain. Once identified and worked with in psychotherapy, this pain and conflict, along with the symptoms it has created, can be greatly relieved. In addition, in working deeply people often find strengths and gifts within themselves of which they may never have been aware. She has published a book on psychotherapy titled
 The Consulting Room and Beyond: Psychoanalytic Work and Its Reverberations in the Analyst's Life (Routledge, 2009), along with several articles on psychotherapy. She is a clinical associate professor at New York University Postdoctoral Program in Psychotherapy and Psychoanalysis, a faculty member of The Contemplative Studies Project of New York, and has taught at Union Theological Seminary in The Department of Psychiatry and Religion.
Link to the article:
https://www.mercybythesea.org/programs-and-retreats/contemplative-clinical-practice-certificate-program-/